Cirque du Soleil 2019
The famous Cirque du Soleil is in The Hague with its Totem show. It is the first time that the Cirque du Soleil can be seen in The Hague.
The Cirque du Soleil is of course a top attraction. 'The shows are always very well attended worldwide, and it is great that this can be seen in our beautiful city, of course !!
Tickets Cirque du Soleil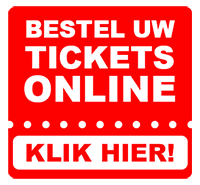 Malieveld
The Malieveld in The Hague will be the permanent location of Cirque du Soleil in the coming years. Because the special thing is that the Malieveld will be the location of the circus for ten years, so it will return there regularly. The Malieveld was chosen because it is nicely centrally located, the turf and subsurface have just been renewed and is very easy to reach by public transport.
Cirque du Soleil started with twenty street artists in 1984 and is known for his innovative circus art. The originally Canadian 'circus' now attracted more than 180 million visitors in 450 cities in sixty countries. The circus employs more than 4000 people, from nearly fifty countries.
Cirque Du Soleil | TOTEM
TOTEM is a world-class show. It is, as we are used to, another show that is enchanting! The theme is the evolution that we, as human beings, make. That evolution is told on the basis of primitive and modern myths. A gigantic turtle-shaped island symbolizes both the "tree of life" and the "chain that connects all living things." TOTEM shows that humanity carries within it the qualities of all living things, even the ability to fly.

Read more about about the arise of Cirque du Soleil