Get nice books en route, at Bruna Den Haag Centraal
Essential at a station! A Bruna, to get a wonderful magazine or that new book from your favorite writer.
And luckily Bruna The Hague Central is very easy to find in the station hall. So that you can always quickly run in before you continue your journey.
They are open almost all day; from 7:30 to 10:30. If you don't have time to browse through the books yourself, you can also order online at Bruna. Or do it completely nice and relaxed; order a nice audio book!
Opening hours Bruna The Hague Central

Monday to friday from

Saturday from

Sunday from
You can find this Bruna store very easily; in the Central station hall.
The general number is 088-1338075
Book tip: Places you should see in The Hague!
A book tip from Miss Ooievaar. If you want to know more about The Hague, get this book:
111 places you must see in The Hague (Tal Maes)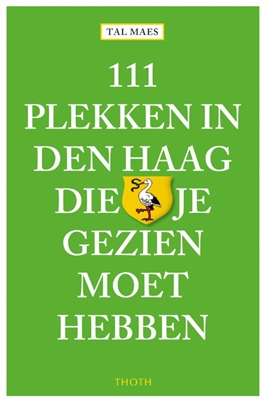 Summary of Bruna:

Walk through the hidden park Sorghvliet where Jacob Cats had his Catshuis built or cycle through the dunes past bunkers from the Atlantic Wall. Let yourself be guided around the Scheveningen fish auction or through the gardens of the Peace Palace and admire the plaster shop in the Sculpture Museum by the Sea. Go beachcombing in Kijkduin or go surfing in Scheveningen. Experience the canals of The Hague from a kayak. Relax with real Hague beer in an old shed or with mint tea in the hammam. This guide points the way to 111 special and unexpected places. With the best tips: the royal city at its most versatile. Tal Maes is a writer and photographer. She mainly makes cookbooks and writes recipes for Elle Food, in which she also has a column. But cities, travel and hiking are just as important to her as cooking. She participated in various walking guides for Natuurmonumenten, wrote a guide about Venice and The Hague (100% Venice and 100% The Hague) and made various travel reports for magazines. She has lived in The Hague for half her life. She never leaves home without a camera and is always looking for the best and most special addresses in that beautiful city behind the dunes. The Hague Green city behind the dunes * City of peace and justice, but also royal city and government city * City of big names, but also of small entrepreneurs * City by the sea, but also city with forests, parks and canals.