The New York Times wrote about our great city, The Hague. As Amsterdam is crowded with tourist, in The Hague there is so much to explore without the mass tourism!
---
"But for serious museum goers, The Hague cannot be beaten."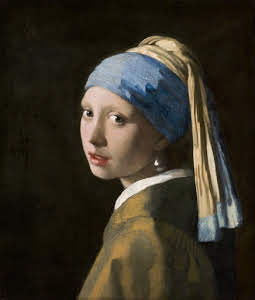 Mauritshuis, the city's best-known museum (it houses the original "Girl with a Pearl Earring," Fabritius's "Goldfinch," and an impressive collection of Rembrandt paintings), is right next to the Binnenhof, the medieval royal court that is now the site of the country's government, and partially open to visitors on guided tours.
The Gemeentemuseum is known for its works by Piet Mondrian — the biggest in the world, as well as works by Degas, Monet, Picasso and van Gogh, among others. The museum Escher in Het Paleis, right next to the former American Embassy building, offers a tour of the graphic artist's life and works.
Scheveningen |beach
Looking for night life? Between Easter and October, 75 beach bars are set up on a seven-mile stretch of wild north beach in the neighborhood of Scheveningen. (Those who want to see the Wild Dutch Sea side, nearby Oostduinpark is a perfect place for a hike).
And if you want to taste the flavors of the many immigrants who have come to the Netherlands since the middle of the last century, the city has a sprawling market where you can sample olives from Greece, fruit from Turkey and bakabana from Suriname, and, of course, fresh fish from the Dutch fishing fleet whose port is just a few miles away.
---
You can read the whole article on The New York Times site.