Meijendel is that beautiful!
The Hague and Scheveningen have everything in house. City, forest, beach, park. And from Scheveningen you walk into a beautiful and varied dune area; Meijendel.
It is the largest contiguous dune area in South Holland. Meijendel extends between Scheveningen, The Hague and Wassenaar, and consists mainly of open dune landscape, water features, forests and miles of sandy beach.
And you can see how beautiful this dune landscape is in Jaap's delicious vlog. His motto: Runloose!
Jaap is an enthusiastic runner and runs here together with Janna his favorite round through the dune area, on the north side of Scheveningen. And they also come across the forester!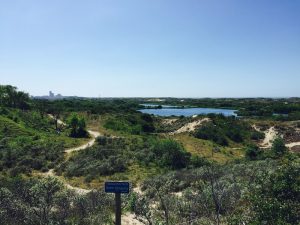 Tip from Miss Stork; Of course you can also walk through Meijendel!
Does Jaap make you happy, or do you just like running, keep an eye on it  Runloose.nl